Welcome to our website.  Tropical Forest, Inc. is  a wholesale seed company based in Texas. We specialize in the importation and sale of tropical plant and palm seeds 
produced on our farms in Mexico. 

More than 55 years ago L. E. "Chano" Guerra was the first to collect and sell Chamaedorea Elegans palm seed.  The Guerra family has been in the seed business ever since and while C. Elegans, or Neanthe Bella Palm, seed is still our biggest selling item, our product line has grown over the years to include the seeds, cuttings and bulbs of more than 50 species of tropical plants and palms. 

Whether you are already a customer of ours, a prospective customer or somebody who just happened upon our website, feel free to look around.  Once you have done so, please contact us 
should you have any inquiries, suggestions, questions or comments.    



       Liriope variegata field on our farm in Mexico.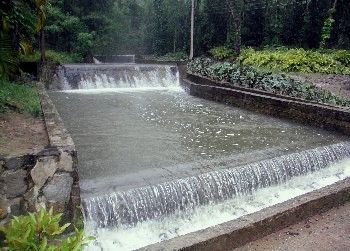 Creek on our farm in Mexico after rains.
         Ardisia Humilis field on our farm in Mexico.